ARCHITECTURAL THESIS - PART 1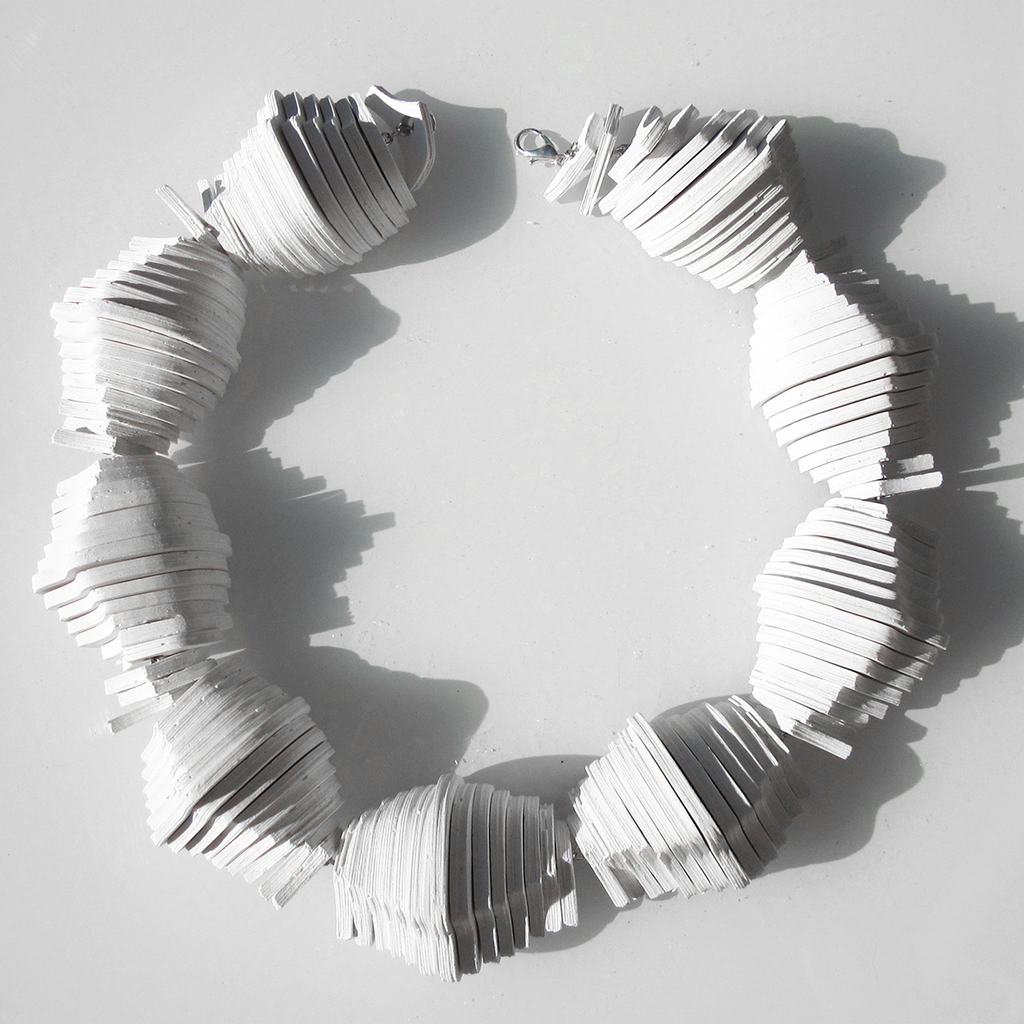 -
-
-

THE CONTINUUM OF DESIGN: FROM THE BODY TO THE BUILDING. ARCHITECTURAL JEWELRY MADE FROM CONCRETE.

CHOOSING JEWELRY AS A MEDIUM REQUIRES CONCRETE TO FUNCTION AS SOMETHING THAT YOU THINK IS COMPLETLY ABSENT FROM ARCHITECTURE.
-
-
-
-
-
-
APPLYING THE FUNCTION OF JEWELRY TO THESE OBJECTS ENCOURAGES ME TO THINK ABOUT EACH PIECE AND ITS MATERIAL FROM A NEW PERSPECTIVE. 
HOWEVER, IT ADDRESSES MANY SIMILAR DESIGN QUESTIONS AND ARGUMENTS, SUCH AS ORNAMENTATION, DETAIL, FORM, SCALE, AND STRUCTURE.
-
-
-